Tech Tribes
A collective of digital experts
Service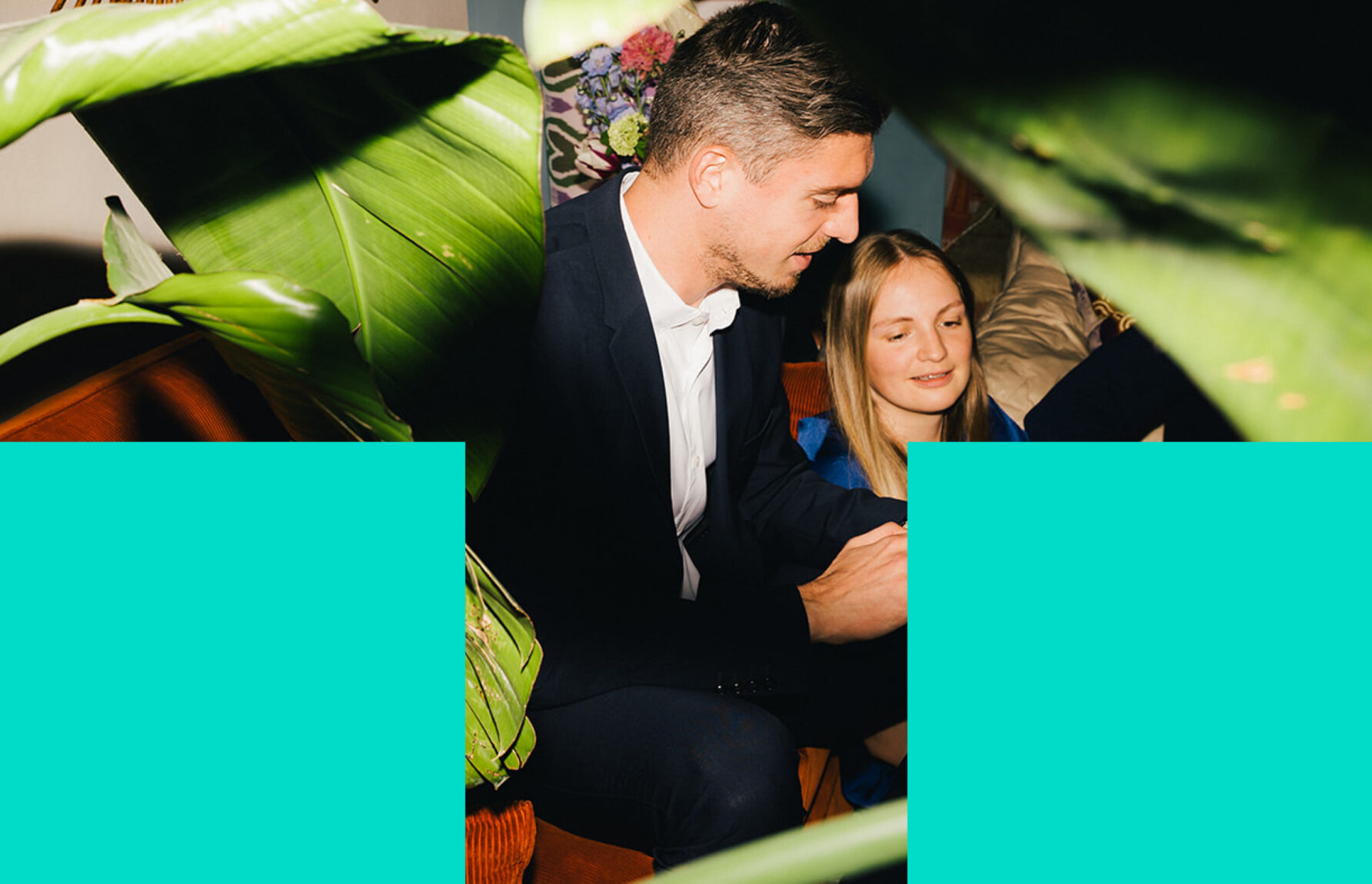 Tech Tribes is a cross-pollination of companies, bringing together complementary thinkers and doers to deliver stronger solutions. Thanks to its multidisciplinary teams, it tackles complex technical challenges and helps clients in all phases of their digitalisation. From software development to hybrid data centres. But, since the parent brand was just a legal vehicle back then, we put our heads together to breathe life into the entity. And at db, that happens to be our cup of I-tea.
The nuts and bolts
Embarking on our branding journey, we've delved deep in the brandscape to define Tech Tribes' onliness statement. We then build upon this foundation, shaping its verbal identity, such as its brand personality, story and architecture. While the name remained the same, we've refreshed the tagline and nominator to better reflect its essence. For design specifics, see the ins and outs below.
Visual mosaic
What makes Tech Tribes unique is that the brand doesn't rely on premade systems. Instead, it prides itself on meeting each client's needs with a solution custom-built from start to finish. Unlike sticking to ready-to-use templates, Tech Tribes remains open to creating bespoke strategies. That dedication is symbolised by the disconnection in the 'T', reflected in the icons as well.
We've also developed a graphic element to be placed over images. The grid system incorporates the entity's 'T' into visuals. Both elements reinforce the identity of the entity and arrange all its small pieces into a mosaic ensemble.
Website wizards
Obviously, the tech wizards will develop their website themselves. Nevertheless, our in-house designers drew up a first template – in accordance with the guidelines, but with a hint of creativity here and there. After all, we don't want to create yet another lookalike tech website, do we, Dirk?
"We always try to see things in a different light. In this case, the bright colours definitely contribute to the flash light in the photography, especially in combination with the hard shadows. For an IT collective, Tech Tribes really sets the tone." – Dirk Zwaneveld, Designer
Crafting consistency: the brand's rulebook & applications
After defining and designing the brand, we've bundled the nuts and bolts into a set of guidelines. This framework equips Tech Tribes with the resources necessary to consistently communicate and convey its identity. Moreover, we've crafted some must-have applications to bring those rules to life. From necessary paperwork to digital deliverables, we've given Tech Tribes a comprehensive toolkit to thrive independently.
Our office = our home
Our office is more than just a workplace; it should feel like a second home. We dedicate a significant amount of our days and lives to our jobs, which is why it's crucial for us to experience a sense of comfort in our work environment. Endorsing that statement, Tech Tribes places importance on fostering a human and happy ambiance, where relaxation and energy coexist harmoniously.
Through our photography, we capture that symbiosis. With harsh shadows and saturated, vivid colours, as well as with genuine smiles and enthusiastic poses, we've created an atmosphere that's expressive. Next to that, we've highlighted the accessible nature of Tech Tribes by means of the diverse clothing styles of the members; some leaving behind the traditional suit stereotype and others embracing a refined attire. Additionally, this is one of the few shoots where we didn't ask for any tidying up, as empty glasses, quirky mugs and bare feet represent the true reality of a workspace.
Get in touch
Become who you are. Use this contact form to shift and shape your brand – or, at least, to get a decent cup of coffee and an equally warm welcome.
Thank you for sharing your question