BENY
Building a brand, one step after another
Service
branding, communication
Patrick Van Rosendaal washed ashore in New York and started his tour guide business with literally nothing. Together, we are building a brand, one step after another. He wrote an inspiring book about exploring the city and meeting its quirky inhabitants; we made it a bestseller. His second book already sold 10,000 copies – and counting. He now employs 30 guides and dreams of setting up a hotel soon; we're gladly helping him to accomplish the American dream.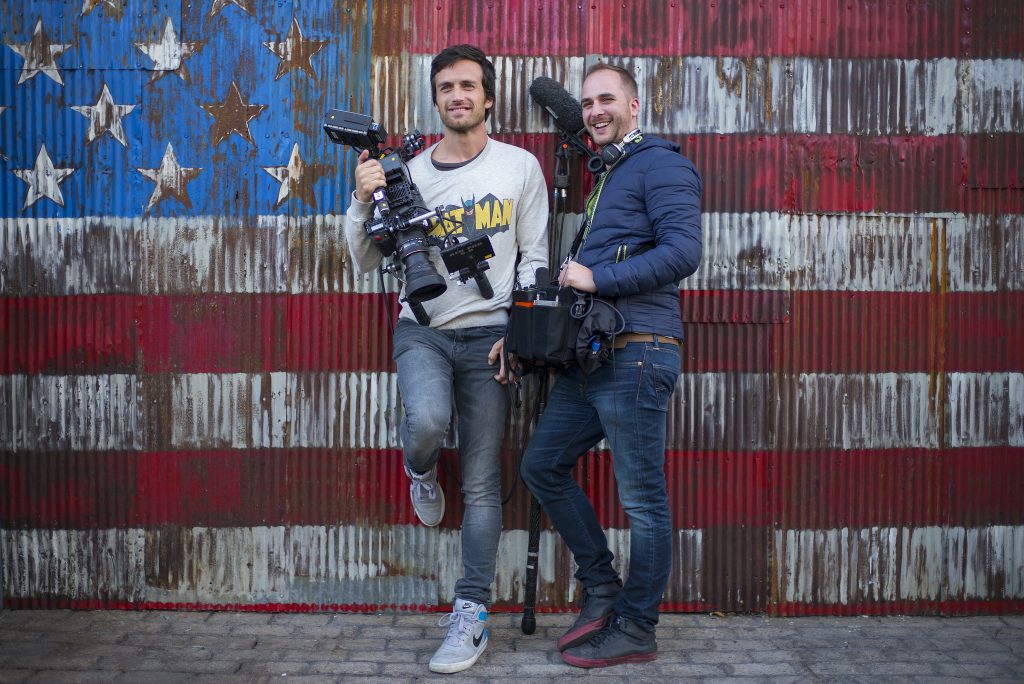 "What can I say, it was love at first sight"
Patrick lived in Paris and London for a while. But how could these cities ever compete with hometown Antwerp? Then, accompanying his (ex−)girlfriend, he set foot in New York and Patrick immediately fell head over heels for another woman: Lady Liberty. So seductive, yet so hard to get. Patrick persevered and – step-by-step – he got to savour the numerous flavours the Big Apple has to offer. He became so passionate he had to share his fascination and knowledge with fellow Belgians; he wants them to experience the city as a true New Yorker. Thousands of walks and 2 bestselling books later, Patrick still can't shut up about New York. What a guy, what a guide!
Branding that leaves the beaten track
How ironic: a city guide asked us where to go next. Having learned the trade on the Gray Line busses, Patrick soon started his own business as 'newyork24seven'. It took off and he turned to us to take the brand to another level.
Yellow, off course. New Yorkers don't drive a car; they take a taxi, a yellow cab. All BENY guides wear a yellow jacket, what makes them easy to spot, even from a distance. They will take you anywhere too (without the exotic music and accent though). Seeing Patrick is so personally involved, we decided to create a hand-drawn figurine of our hero, popping up in various New York locations and backdrops. These characteristic designs enable us to illustrate famous hotspots as well as rare or fictitious sights; we are only limited by our imagination.
A good guide not only knows the route; he also knows the way of life
Come as a tourist, leave as a New Yorker
Patrick has met tons of fascinating people during his trips and they shared with him their personal stories and thoughts. A great inspiration for BENY's first book, that takes you on 7 different walks along surprising places to be, to see, to smell… It topped the charts and made people curious for more. Patrick happily obliged with a second book that focuses on colourful Belgians with a special connection to the Metropolis: 20 hard-core aficionados dispense advice on both extraordinary and everyday aspects of the New York lifestyle.

The portraits were all provided by Robert Caplin, a friend of Patrick's and an esteemed photojournalist for the New York Times and the Wall Street Journal amongst others.
So many walks, so many ways to experience this vibrant city
Did you know the Empire State Building is so frikkin huge it even has its own postal code*? Eat that 'Beverly Hills 90210'!
Made in Belgium to make you look
We take the BENY brand to the streets – home sweet home – with eye-catching materials that make the guides stand out. The website combines striking design with functional layout to immerse visitors into Patrick's wondrous world.
It's a course, not a tour
Take a walk at the child side?
Captain's log, September, 2018. Patrick is back with another BE NY book. His third one, and yet again he offers us a fresh and inspiring perspective on New York, the world's most captivating city (yes, his enthusiasm is contagious). Patrick, his wife Ineke and their adorable daughter Marie show adventurous families where to go and share great tips and fun facts for kids of all ages. Because the more you walk, the closer you get.
Get in touch
Become who you are. Use this contact form to shift and shape your brand – or, at least, to get a decent cup of coffee and an equally warm welcome.
Thank you for sharing your question