Strange Donkey
Designed with painstaking craftsmanship
Food & Drink
branding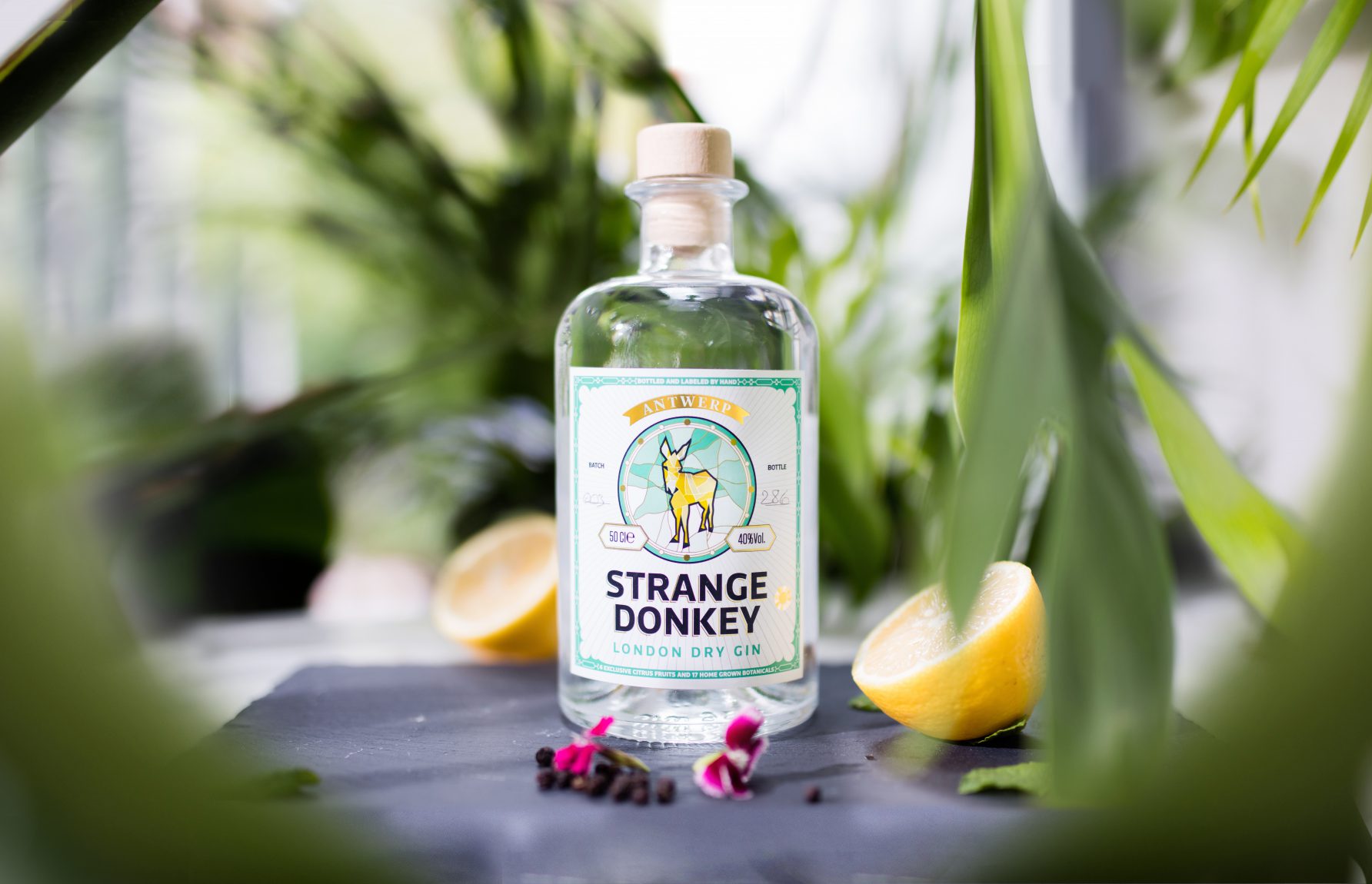 A long time ago, the people of rural community Vremde, not far from Antwerp, wondered where to build a new church. Not that it makes sense, but they relied on the guidance of a donkey. This peculiar, yet devout story inspired the stained glass logo – designed with painstaking craftsmanship – for the locally conceived and internationally praised Strange Donkey gin. Based on a legend, we felt the branding should be legendary too. Fortunately, the client was on the same page.
Devoted to quality
Bars that serve Strange Donkey gin are sacred places, so we had authentic stained glass windows of the logo made by a local artisan; probably the most exclusive POS material our production manager will have ever handled.
Born stubborn
At Strange Donkey, they like to do things their own way, with a headstrong approach and heartfelt commitment. Sounds familiar, so we closely collaborated to create this remarkable packaging.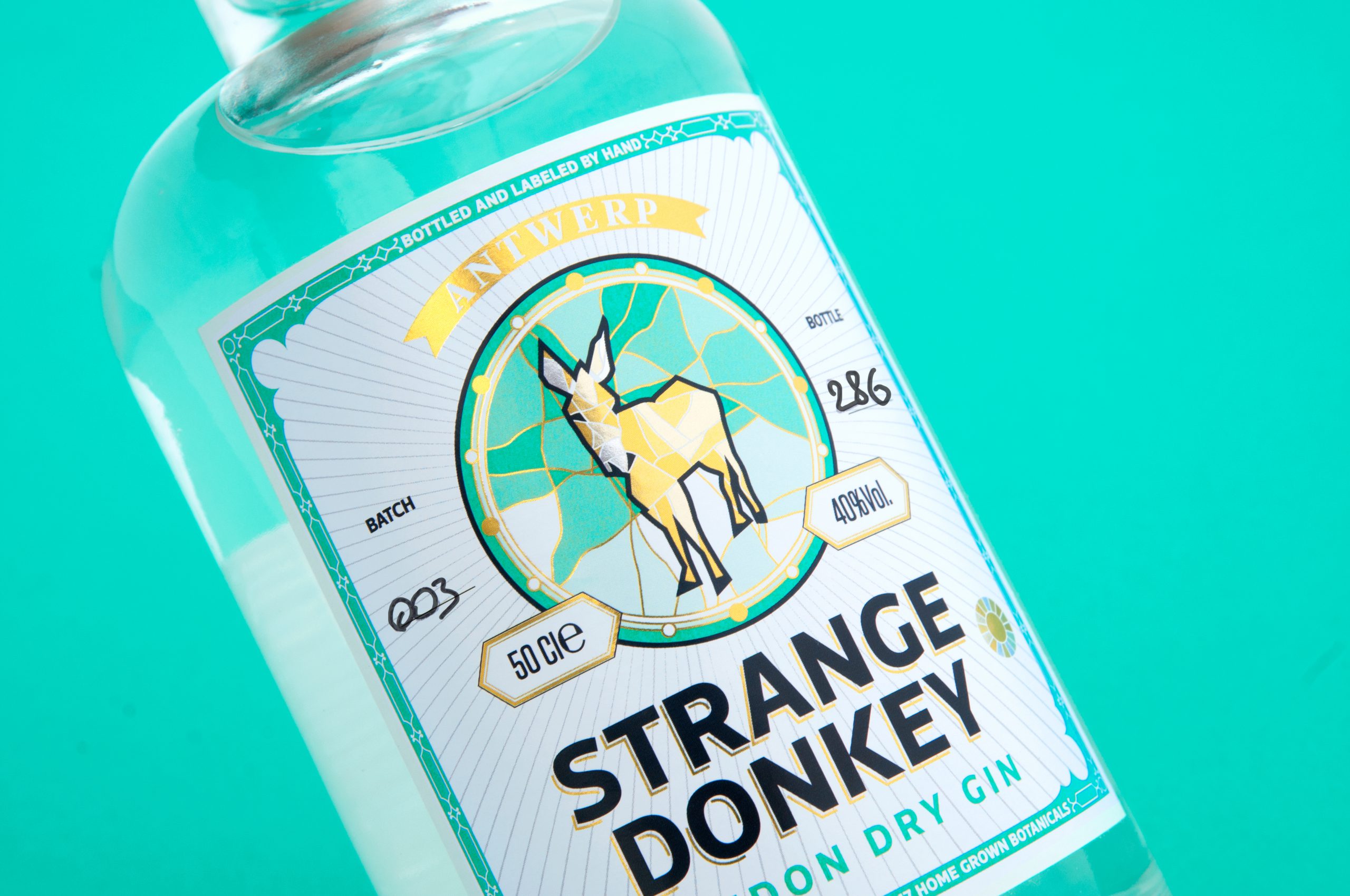 A strong case
Some people prefer to keep Strange Donkey all to themselves, but for those feeling generous we have developed a box to share the complete gin experience, containing both summer and winter flavours, elegant drinking glasses and custom-made ice cubes for that distinguishing finishing touch.
Get in touch
Become who you are. Use this contact form to shift and shape your brand – or, at least, to get a decent cup of coffee and an equally warm welcome.
Thank you for sharing your question